SME/Cloud Architect
The mission
Graham Technologies is hiring a SME/Cloud Architect in Springfield, VA. We are looking for a candidate to provide recommendations on technology trends and the benefits or impacts to our customer. Responsibility shall encompass writing point papers, developing programmatic documentation and providing written analysis of leading edge technology for consideration by the IPO. Technology staff shall provide services to project migrating to cloud architectures. They shall review emerging requirements and provide assessments of impact to the customers architecture as well as identify opportunities for technology insertion into the baseline.


The challenge
Provide expert level Program / Project Management support to the EIO.
Provide expert level acquisition and program management expertise supporting the implementation of direction from, ODNI, USDI, the Director, and the management structure of CIO-T.
Provide expert support to EIO in strategic business planning, business development activities, product concept development and Information Technology engineering.
Provide expert advice to the Program Manager throughout the acquisition life-cycle, ensuring that the PM has the best available information about the program to make informed decisions.
Interface with all organizational areas, end users/customers and with both foreign and domestic agencies to mitigate risks, developing and managing budgets, and schedules in support of NEA mission.
What we're looking for
To land this position you must have an Active TS/SCI and some working knowledge of the below skills

Required:
Bachelor's degree in System Engineering, GEOINT-related Engineering, Information Systems,Computer Science, Math, or related technical field or equivalent work experience
20 years of total experience with 15 years of specialized experience in similar roles
Desired:
Master degree in Engineering, Information Systems, Computer Science, Math, or related technical field.
Cloud Certifications (Examples include AWS Certified Solutions Architect – Associate; AWS Certified Solutions Architect- Professional).
Experience managing both programmatic and technical aspects of complex programs. Understanding technology, process, principles, and on boarding of micro processes into modern Cloud architectures (AWS, C2S, and GovCloud).
Experienced in translating business requirements into cloud solutions.
Understanding of Systems Engineering and Acquisition processes.
Understanding of Combatant Command, services and Intelligence Community Agencies structures, processes and procedures.
Understanding of the geospatial intelligence mission and its contributions to the IC, DOD, and non-DOD missions.
In depth understanding of Mission Partner and customer/user roles and missions.
Knowledge using design thinking (human centered design) techniques and tools to reframe thinking, define user problems and identify opportunities (BMC, Context Map, CJM).
Understanding of USDI strategy documents.

What you can expect from us
We'll pay you a competitive salary commensurate to your experience. Graham Technologies benefits package includes comprehensive health and dental care, life insurance and AD&D, 401(k), up to 27 days of paid time off per year, 10 holidays per year, short and long term disability, education/training assistance, referral program and transportation benefits. We also believe in work to life balance and treating our employees as part of the Graham Tech family. We are looking for employees who want to grow in their career and with our company.

About Graham Technologies
Established in 2007, Graham Technologies provides Information Technology (IT) and engineering support services to the commercial and federal sectors. Through Superior IT support services and application modernization, Graham has assisted customers in achieving their respective goals and objectives; increasing their return on investment (ROI); and maintaining efficiency and effectiveness of their IT solutions. Graham Technologies is an equal opportunity employer and all qualified applicants will receive consideration for employment without regard to race, color, religion, sex, sexual orientation, gender identity, national origin, disability or veteran status.

Are you willing to accept the mission?
Sounds interesting? Start the conversation. Tell us what the next step in your career could be.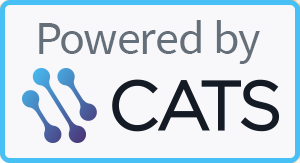 Powered by CATS.