Web Developer
The mission
Graham Technologies is hiring Web Developer (s) in Springfield, VA. We are looking for a candidate who is responsible for designing, coding and modifying websites, from layout to function and according to a client's specifications. Strive to create visually appealing sites that feature user-friendly design and clear navigation.

The challenge
Writing and editing content
Designing webpage layout
Determining technical requirements
Updating websites
Creating back up files
Solving code problems
What we're looking for
To land this job you will have to have an active TS/SCI.
Bachelors Degree or equivalent experience within related field.
7-10 years of experience
Strong communication skills
Experience developing on a secure network
SQL, MySQL, or Oracle database development experience.
ColdFusion, .NET, or JAVA experience.
Thorough knowledge of basic web design principles. Proficiency with web publishing software and protocols (FTP, HTTP).
What you can expect from us
We'll pay you a competitive salary commensurate to your experience. Graham Technologies benefits package includes comprehensive health and dental care, life insurance and AD&D, 401(k), up to 27 days of paid time off per year, 10 holidays per year, short and long term disability, education/training assistance, referral program and transportation benefits. We also believe in work to life balance and treating our employees as part of the Graham Tech family. We are looking for employees who want to grow in their career and with our company.

About Graham Technologies
Established in 2007, Graham Technologies provides Information Technology (IT) and engineering support services to the commercial and federal sectors. Through Superior IT support services and application modernization, Graham has assisted customers in achieving their respective goals and objectives; increasing their return on investment (ROI); and maintaining efficiency and effectiveness of their IT solutions.

Are you willing to accept the mission?
Sounds interesting? Start the conversation. Tell us what the next step in your career could be.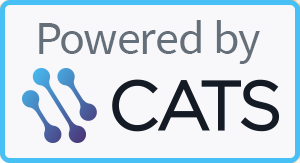 Powered by CATS.