Web Developer
The mission

Graham Technologies has an opening for an Web Developer for our client in Bethesda, MD. We are looking for experienced Web Developer to develop web-based solutions to capability requirements identified by various program offices in the area of Human Capital, including Workforce Planning, Joint Duty, Foreign Language, Awards, and Training.

The challenge
The project also involves refresh opportunities for existing solutions, either to update applications to current baseline or leverage existing solutions to increase capabilities.
Web developers are responsible for the full development lifecycle of systems; from requirements gathering through deployment, and transition to a sustainable enterprise provider.
Developers are also responsible for the Operations and Maintenance of the sites, including troubleshooting user and performance issues.
Improve processes and provide better services to our customers.
Provide insight into best business practices.

What we're looking for

To land this position you must have an Active TS/SCI with a Full Scope Poly and working knowledge of the below skills:

Required Skills:
Demonstrated experience in planning, developing, and leading the execution of a technical software plan.
Demonstrated experience developing applications using .NET/C# technologies.
Demonstrated experience designing and developing databases using Relational Database Management Systems (RDBMS) (e.g.MS SQL Server and MySQL).
Demonstrated experience with cloud computing (e.g., AWS).
Demonstrated experience responding to security requirements, guidance and findings.
Desired Skills:
Demonstrated experience in aspx and C#, including technologies such as Entity Framework and LINQ.
Demonstrated experience with the Sponsor's applications and information security policies and practices.
AWS Solution Architect.
Certified Scrum Master (CSM) or other Agile certification.
INFOSEC Certification For System Administrators (ICSA).

What you can expect from us
We'll pay you a competitive salary commensurate to your experience. Graham Technologies benefits package includes comprehensive health and dental care, life insurance and AD&D, 401(k), up to 27 days of paid time off per year, 10 holidays per year, short and long term disability, education/training assistance, referral program and transportation benefits. We also believe in work to life balance and treating our employees as part of the Graham Tech family. We are looking for employees who want to grow in their career and with our company.

About Graham Technologies
Established in 2007, Graham Technologies provides Information Technology (IT) and engineering support services to the commercial and federal sectors. Through Superior IT support services and application modernization, Graham has assisted customers in achieving their respective goals and objectives; increasing their return on investment (ROI); and maintaining efficiency and effectiveness of their IT solutions. Graham Technologies is an equal opportunity employer and all qualified applicants will receive consideration for employment without regard to race, color, religion, sex, sexual orientation, gender identity, national origin, disability or veteran status.

Are you willing to accept the mission?
Sounds interesting? Start the conversation. Tell us what the next step in your career could be.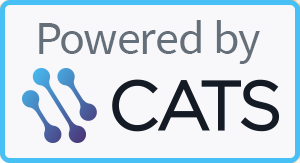 Powered by CATS.