SharePoint Developer
The mission
Graham Technologies is hiring a SharePoint Developer to work on the customer site in Reston, VA. We are looking for a SharePoint Developer to effectively and efficiently develop SharePoint solutions
The challenge
Develop SharePoint solutions including:
Determine and document the solution design, including all development tasks that are necessary to address all applicable requirements as well as an estimated Level of Effort (LOE) to deliver the proposed solution.
Modify existing software as well as create special purpose software to ensure efficiency and integrity between systems and applications
What we're looking for
To land this job you will have to have an active TS/SCI.
Bachelor's Degree with 4 years of experience. Working experience can be used in lieu of degree: HS diploma with 8 years of experience or Associates Degree with 6 years of experience. Degree can be used in lieu of experience: Master's Degree with 2 years of experience or PhD with 0 years of experience.
Strong communication skills
Strong expertise with SharePoint Designer and InfoPath to build custom SharePoint workflows and forms.
Strong experience with Visual Studio
Experience developing web applications to meet 508 accessibility standards.
Ability to design SharePoint solutions from rough process flows and requirements
Proven development ability in Web technologies, jQuery, HTML5, XML, CSS, IIS, .net,

What you can expect from us
We'll pay you a competitive salary commensurate to your experience. Graham Technologies benefits package includes comprehensive health and dental care, life insurance and AD&D, 401(k), up to 27 days of paid time off per year, 10 holidays per year, short and long term disability, education/training assistance, referral program and transportation benefits. We also believe in work to life balance and treating our employees as part of the Graham Tech family. We are looking for employees who want to grow in their career and with our company.

About Graham Technologies
Established in 2007, Graham Technologies provides Information Technology (IT) and engineering support services to the commercial and federal sectors. Through Superior IT support services and application modernization, Graham has assisted customers in achieving their respective goals and objectives; increasing their return on investment (ROI); and maintaining efficiency and effectiveness of their IT solutions.

Are you willing to accept the mission?
Sounds interesting? Start the conversation. Tell us what the next step in your career could be.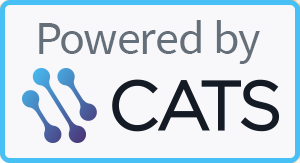 Powered by CATS.