Business Intelligence Developer
The mission
Graham Technologies is hiring a Business Intelligence Developer to work on the customer site in Reston, VA. We are looking for a candidate to provide support, analysis, research, and advice into exceptionally complex problems and processes relating to financial and acquisition systems ​

The challenge
Timely on-site customer support for users
End user support and interface management for financial systems
Support for successful transaction processing
Query development and troubleshooting
Knowledge of Federal acquisition processes needed
What we're looking for
To land this job you will have to have an active TS/SCI with CI Poly and the below required skills
Bachelor's Degree with 4 years of experience. Working experience can be used in lieu of degree: HS diploma with 8 years of experience or Associates Degree with 6 years of experience. Degree can be used in lieu of experience: Master's Degree with 2 years of experience or PhD with 0 years of experience.
Strong communication skills
Business Intelligence Tools Experience (preferably Business Objects)
Experience in developing reports and dashboards in BI Tool
Significant PL/SQL Experience
Significant Database Tuning Experience
Ability to troubleshoot interfaces
Ability to work in a fast-paced environment
Outstanding customer service skills
Ability to lead testing initiatives for releases as needed
Ability to document processes as needed
Oracle DBA experience is a plus

What you can expect from us
We'll pay you a competitive salary commensurate to your experience. Graham Technologies benefits package includes comprehensive health and dental care, life insurance and AD&D, 401(k), up to 27 days of paid time off per year, 10 holidays per year, short and long term disability, education/training assistance, referral program and transportation benefits. We also believe in work to life balance and treating our employees as part of the Graham Tech family. We are looking for employees who want to grow in their career and with our company.

About Graham Technologies
Established in 2007, Graham Technologies provides Information Technology (IT) and engineering support services to the commercial and federal sectors. Through Superior IT support services and application modernization, Graham has assisted customers in achieving their respective goals and objectives; increasing their return on investment (ROI); and maintaining efficiency and effectiveness of their IT solutions.

Are you willing to accept the mission?
Sounds interesting? Start the conversation. Tell us what the next step in your career could be.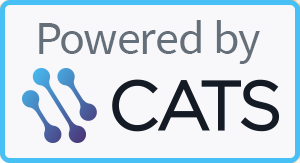 Powered by CATS.