Modeling Technical Expert
The mission
Graham Technologies is hiring a Modeling Technical Expert in Springfield, VA. We are looking for a candidate to provide assessment quality of the technical deliverables from sponsored research with particular attention to the readiness of deliverables for piloting or deployment

The challenge
Independent review and summary of relevant government, academic, and contracted research and scholarly publications related to the research, analysis and tracking of publications resulting from sponsored research.
Consultation, analyses of alternatives, and recommendations on research topics.
Attendance at meetings, conferences and technical exchanges, as requested by the Pod Lead, including meetings that may require domestic or OCONUS travel.
Coordinate public disclosures, including oral and written communications and presentations with the Communications team, Research and Technology Protection (RTP) team, and Security to obtain solicit input and secure approval for public release.
Conduct outreach and communication activities to build stakeholder/transition partner engagement with research conducted by/for the Pod.
Develop technology demonstrations to show the utility of research products built by the Pod.
Communicate and collaborate with the Test & Evaluation team for functions associated with each research activity in the Pod.
Assisting with monitoring of compliance issues including, but not limited to, civil liberties protection, human subject research, and export control.
Technical subject matter expert assistance in the preparation of reports, archives, planning, support and execution of workshops, PI meetings, site visits, and other meetings related to the Pod's research activities.
Assist the Pod Lead with timely drafting of technical presentations (e.g., in Microsoft PowerPoint and/or Excel);
Assist with maintaining records on Pod activities, development and execution of a data management and research investment strategies.
What we're looking for
To land this job you will have to have an active TS/SCI Clearance and have the below skills:

Required Skills:
Bachelor's degree in Engineering, Mathematics, Physical Science, or a related discipline that includes 24 semester (36 quarter) hours in Science, Mathematics, and/or a related Engineering Science. Such coursework includes, but is not limited to, Astronomy, Cartography, Chemistry, Computer Science, Dynamics, Electrical Engineering, Geodesy, Geography, Geology, Geophysics, Geospatial Information Systems, Mathematics, Orbital Mechanics, Photogrammetry, Physics, Remote Sensing, or Surveying.
Demonstrated experience providing support in the areas of photogrammetry, geodesy, mathematics, statistics, physics, and image sciences.
Minimum requirement of 20 years of total and 15 years of demonstrated specialized experience
Desired Skills:
Experience with the functional area of geospatial intelligence (GEOINT) and successful track record of performing and/or managing basic research, applied research, and advanced technology development activities.
Experience in systems integration, systems engineering, or other fields directly related to the Pod focus area
Experience working with various intelligence community R&D activities and organizations and their operational site customers for strategic planning and assessing technology readiness levels.
Experience in needs and requirement analysis and drafting requirements documentation.
M.S. or PhD in Engineering, Mathematics, Physical Science, or a related discipline is desired.
Experience with providing subject matter expertise and technical support to U.S. Government R&D functions.
Knowledge of, and preferably experience with, DoD or Intelligence Community (IC) technology insertion and transition mechanisms desired.
Familiarity with the National Geospatial-Intelligence Agency.

What you can expect from us
We'll pay you a competitive salary commensurate to your experience. Graham Technologies benefits package includes comprehensive health and dental care, life insurance and AD&D, 401(k), up to 27 days of paid time off per year, 10 holidays per year, short and long term disability, education/training assistance, referral program and transportation benefits. We also believe in work to life balance and treating our employees as part of the Graham Tech family. We are looking for employees who want to grow in their career and with our company.

About Graham Technologies
Established in 2007, Graham Technologies provides Information Technology (IT) and engineering support services to the commercial and federal sectors. Through Superior IT support services and application modernization, Graham has assisted customers in achieving their respective goals and objectives; increasing their return on investment (ROI); and maintaining efficiency and effectiveness of their IT solutions. Graham Technologies is an equal opportunity employer and all qualified applicants will receive consideration for employment without regard to race, color, religion, sex, sexual orientation, gender identity, national origin, disability or veteran status.

Are you willing to accept the mission?
Sounds interesting? Start the conversation. Tell us what the next step in your career could be.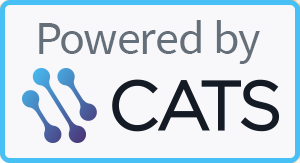 Powered by CATS.