Senior Systems Analyst/Developer
The mission

Graham Technologies is hiring a Senior Systems Analyst/Developer in San Antonio, TX. We are looking for a candidate to
plan, direct, and monitor the work of team members.

The challenge
Sets priorities to meet the needs of users.
Formulates/defines system scope and objectives.
Devises or modifies procedures to solve complex problems considering computer equipment capacity and limitations.
Prepares detailed specifications from which programs will be written.
Designs, codes, tests, debugs, and documents those programs.
Participates in related areas, such as such as design, implementation, integration, management, and maintenance of complex databases web-sites, with respect to the operating system, access methods, access time, device allocation, validation checks, organization, protection and security, documentation, guidelines, and statistical methods; evaluation of commercial off-the-shelf (COTS) products; and analysis of network hardware/software issues.
Supports CCB activities.
Ensures compliance with standards and may assist with accreditation activities.
Maintains awareness of applicable current technology, methodology, and products.
Directs the work of other developers.
What we're looking for

To land this job, you will have to have an active TS/SCI Clearance and have the skills below:

Required Skills:
Bachelor's degree in Computer Science, Software Engineering, or a related field required.
Eight years of technical experience in applications software development, three of which are in systems analysis.
Three years of acting as technical lead for a team of developers.
Has a good understanding of the business or function for which the application is designed.
Six years of experience in the development of Internet/intranet applications such as home pages, interfaces with databases, and security.
Six years of technical experience in administration, analysis, and programming of computerized databases.
Proficient with HyperText Markup Language (HTML), JAVA, C++, Client/Server, Oracle, PowerBuilder, Visual Basic.
What you can expect from us

We'll pay you a competitive salary commensurate to your experience. Graham Technologies benefits package includes comprehensive health and dental care, life insurance and AD&D, 401(k), up to 27 days of paid time off per year, 10 holidays per year, short and long-term disability, education/training assistance, referral program and transportation benefits. We also believe in work to life balance and treating our employees as part of the Graham Tech family. We are looking for employees who want to grow in their career and with our company.

About Graham Technologies

Established in 2007, Graham Technologies provides Information Technology (IT) and engineering support services to the commercial and federal sectors. Through Superior IT support services and application modernization, Graham has assisted customers in achieving their respective goals and objectives; increasing their return on investment (ROI); and maintaining efficiency and effectiveness of their IT solutions. Graham Technologies is an equal opportunity employer and all qualified applicants will receive consideration for employment without regard to race, color, religion, sex, sexual orientation, gender identity, national origin, disability or veteran status.

Are you willing to accept the mission?
​
Sounds interesting? Start the conversation. Tell us what the next step in your career could be.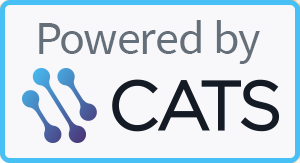 Powered by CATS.