Systems/Network Security Engineer
Graham Technologies is hiring a Systems/Network Security Engineer in San Antonio, TX. We are looking for a candidate to provide support
for work that is varied and somewhat difficult, but that involves limited responsibility.

The Challenge:
·
Provides comprehensive Tier 3 technical support and/or leadership for elements such as: complex processes, applications, systems, software, networks, satellites, facilities, telecommunications, or machinery
.
·
Supports the installation, testing, maintenance, and troubleshooting of operational systems or networks.
·
Manages a variety of system/network support functions, including trouble ticket management, service order entry, and/or configuration management.
·
Provides Tier 3 technical support for elements such as: complex processes, equipment, applications, systems, software, networks, satellites, telecommunications, facilities, or machinery. Support can include, but is not limited to, elements such as: research, studies, requirements/specifications definition, analysis, assessments, planning, acquisition, design, development, integration, overseeing, testing, installation, performance tuning, operation, deployment, or maintenance.
·
Interfaces with users during the support process and may support user training.
·
Develops/prepares technical documentation.
·
Uses applicable methodologies, modeling/estimating techniques, tools, applications, systems, software, or databases to perform assigned tasks.
·
Ensures compliance with the standards.
·
Assists with accreditation activities.
·
May provide staff/project supervision.
To land this job you will have to have an
active TS/SCI Clearance
and the following skills:
·
Bachelor's degree in Engineering, Computer Science, Information Systems, Math, Physics, or other engineering related discipline.
·
Four years of experience related to a specific engineering or computer science discipline such as: communications engineering, electrical engineering, or electronics engineer in support of communication systems or networks.
·
Familiarity with Government or industry processes, procedures, standards, methodologies, and tools.
What You Can Expect from Us:
We'll pay you a competitive salary commensurate to your experience. Graham Technologies' benefits package includes comprehensive health and dental care, life insurance and AD&D, 401(k), up to 27 days of paid time off per year, ten holidays per year, short and long-term disability, education/training assistance, referral program and transportation benefits. We also believe in work-to-life balance and treating our employees as part of the Graham Tech family. We are looking for employees who want to grow in their career and with our company.
About Graham Technologies:
Established in 2007, Graham Technologies provides Information Technology (IT) and engineering support services to the commercial and federal sectors. Through Superior IT support services and application modernization, Graham has assisted customers in achieving their respective goals and objectives; increasing their return on investment (ROI); and maintaining efficiency and effectiveness of their IT solutions. Graham Technologies is an equal opportunity employer and all qualified applicants will receive consideration for employment without regard to race, color, religion, sex, sexual orientation, gender identity, national origin, disability or veteran status.
Are you willing to accept the mission?
Sounds interesting? Start the conversation. Tell us what the next step in your career could be.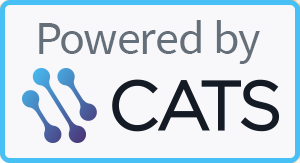 Powered by CATS.