Business Analyst
The mission

Graham Technologies has an opening for an Business Analyst for our client in Atlanta, GA.

The challenge
Identify discrepancies related to procurements and budgets and provide resolutions.
Enter fiscal and programmatic data into internal and external administrative Microsoft and proprietary databases.
Creation and maintenance of contract and inter-agency files
Data entry and maintenance of programmatic data within budget and procurement systems
Review, complete and/or process contract and IAA funding documents.
Monitor validity and accuracy of Integrated Contract Expert (ICE) purchase requests and tracking documents by mechanism type g. Monitor and track status of CGH contracts and IAA portfolios
Set up Skype conference calls between Atlanta headquarters and program staff located in Atlanta and overseas.
Ensure requests for action or information are relayed to the appropriate recipients.
Update and maintain content on OBOB's Shared Drive and SharePoint sites.
Collaborate with CORs and POs on the initiation, administration, ULO and closeout of contracts, grants and/or cooperative agreements.
Support internal/external partners by communicating program and financial policies and processes on a and inform team lead of realized or potential issues
Maintain CGH databases for fund tracking across the Center.
What we're looking for
To land this position you must have working knowledge of the below skills:
HS diploma required. Bachelors Degree desired
Minimum of 5 years of professional work experience in an administrative and business processes setting providing technical assistance, planning, budget and or procurement services.
Demonstrated proficiency in the use of Microsoft Word, Microsoft Excel, and Microsoft Outlook to produce draft and final work products for use by management.
Microsoft PowerPoint and Microsoft SharePoint desired, but not required.
Experience documenting performance outcomes orally and in writing.

What you can expect from us
We'll pay you a competitive salary commensurate to your experience. Graham Technologies benefits package includes comprehensive health and dental care, life insurance and AD&D, 401(k), up to 27 days of paid time off per year, 10 holidays per year, short and long term disability, education/training assistance, referral program and transportation benefits. We also believe in work to life balance and treating our employees as part of the Graham Tech family. We are looking for employees who want to grow in their career and with our company.

About Graham Technologies
Established in 2007, Graham Technologies provides Information Technology (IT) and engineering support services to the commercial and federal sectors. Through Superior IT support services and application modernization, Graham has assisted customers in achieving their respective goals and objectives; increasing their return on investment (ROI); and maintaining efficiency and effectiveness of their IT solutions. Graham Technologies is an equal opportunity employer and all qualified applicants will receive consideration for employment without regard to race, color, religion, sex, sexual orientation, gender identity, national origin, disability or veteran status.

Are you willing to accept the mission?
Sounds interesting? Start the conversation. Tell us what the next step in your career could be.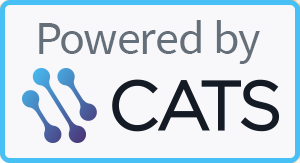 Powered by CATS.