Senior Network Engineer
The mission
Graham Technologies is hiring a Senior Network Engineer in Honolulu, Hawaii. We are looking for candidates to establish and maintains network performance by building net configurations and connections; troubleshooting network problems.

The challenge
Establishes networking environment by designing system configuration; directing system installation; defining, documenting, and enforcing system standards
Maximizes network performance by monitoring performance; troubleshooting network problems and outages; scheduling upgrades; collaborating with network architects on network optimization.
Configure and install various network devices and services (e.g., routers, switches, firewalls, load balancers, VPN, QoS)
Perform network maintenance and system upgrades including service packs, patches, hot fixes and security configurations
Secures network system by establishing and enforcing policies; defining and monitoring access.
Accomplishes information systems and organization mission by completing related results as needed.
Reporting network operational status by gathering, prioritizing information; managing projects.
What we're looking for

To land this position you must have a ACTIVE TS/SCI clearance and the below experience:
Must have a current Cisco Certified Networking Professional (CCNP) certification
Must have a current Security+ CE certification
At least 5 years of DoD network engineering experience or 8 years total of network engineering experience
Have significant experience using and maintaining servers and SolarWinds monitoring tool
Have significant experience using Microsoft Visio
Experience using Microsoft Office tools (word, excel, outlook, powerpoint, etc…)
Must be able to carry 40 pounds due to installations
What you can expect from us
We'll pay you a competitive salary commensurate to your experience. Graham Technologies benefits package includes comprehensive health and dental care, life insurance and AD&D, 401(k), up to 27 days of paid time off per year, 10 holidays per year, short and long term disability, education/training assistance, referral program and transportation benefits. We also believe in work to life balance and treating our employees as part of the Graham Tech family. We are looking for employees who want to grow in their career and with our company.

About Graham Technologies
Established in 2007, Graham Technologies provides Information Technology (IT) and engineering support services to the commercial and federal sectors. Through Superior IT support services and application modernization, Graham has assisted customers in achieving their respective goals and objectives; increasing their return on investment (ROI); and maintaining efficiency and effectiveness of their IT solutions.

Are you willing to accept the mission?
Sounds interesting? Start the conversation. Tell us what the next step in your career could be.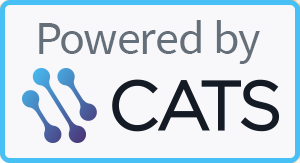 Powered by CATS.