Linux Administrator/SME
The mission
Graham Technologies is hiring a Linux Administrator SME at our customer site in Honolulu, Hawaii. We are looking for a candidate who will serve as a Linux systems Administrator SME and maintain responsibility for the daily operation and maintenance of unclassified and classified IT systems.

The challenge
Work as part of a dynamic team to keep systems maintained and optimized through daily, weekly, and monthly patching, upgrades, and tuning when maintenance is required.
Perform day to day operations and interface with internal and external clients to support system operations.
Contribute and maintain operations documentation, including configuration data, change requests, installation procedures, knowledge base articles, SOP's, engineering diagrams, and test plans.
What we're looking for
To land this job you will have to have an active TS/SCI.
Must have at least three years of experience managing, supporting, patching, backing up and restoring Linux/UNIX systems and applications in a DoD environment.
Must have experience securing systems and applications in accordance with Federal, DoD and HQ regulations, directives, policies and Security Technical Implementation Guides (STIG).
Must have experience with managing BIND DNS.
Must have experience managing Linux/UNIX operating systems in a Virtual Machine Operating Environment (VOE) like VMware.
Must have experience installing, configuring and managing Assured Compliance Assessment Solution (ACAS) within a DoD environment.
Must have experience managing SMTP Relay's.
Must have experience managing and securing Apache Web Servers.
Must have experience managing, supporting and using a SPLUNK Syslog server
Must have experience supporting Host Based Security System (HBSS) agents on Linux/UNIX systems.
Must be "Red Hat Certified System Administrator (RHCSA) 6 (or later)" certified and certification must be in good standing.
CCNA Security, Network+CE, A+ CE, or SSCP Certified
What you can expect from us
We'll pay you a competitive salary commensurate to your experience. Graham Technologies benefits package includes comprehensive health and dental care, life insurance and AD&D, 401(k), up to 27 days of paid time off per year, 10 holidays per year, short and long term disability, education/training assistance, referral program and transportation benefits. We also believe in work to life balance and treating our employees as part of the Graham Tech family. We are looking for employees who want to grow in their career and with our company.

About Graham Technologies
Established in 2007, Graham Technologies provides Information Technology (IT) and engineering support services to the commercial and federal sectors. Through Superior IT support services and application modernization, Graham has assisted customers in achieving their respective goals and objectives; increasing their return on investment (ROI); and maintaining efficiency and effectiveness of their IT solutions. Graham Technologies is an equal opportunity employer and all qualified applicants will receive consideration for employment without regard to race, color, religion, sex, sexual orientation, gender identity, national origin, disability or veteran status.

Are you willing to accept the mission?
Sounds interesting? Start the conversation. Tell us what the next step in your career could be.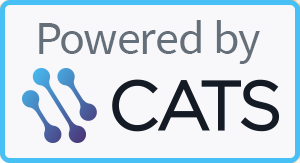 Powered by CATS.