Senior Computer Security System Specialist
The mission
Graham Technologies is hiring a Senior Computer Security System Specialist at our customer site in Honolulu, Hawaii. We are looking for a candidate that will performing the functions and responsibilities of securing equipment, materials, and information.

The challenge
Maintain up-to-date records of COMSEC inventory and submit required accounting reports IAW policies and procedures.
Administer initial briefings and debriefings to individual users; maintain copies of all.
Programming and local distribution of COMSEC devices
Order, receipt, loading and management of COMSEC keying material using devices such as the Key Management Infrastructure (KMI) and Simple Key Loader (SKL) and other devices as necessary.
Evaluate new COMSEC equipment and fax machines
Maintain a stock of COMSEC equipment to provide immediate replacement of operational equipment for use in establishing emergency circuits and to replace equipment in need of repair.
Update and maintain the SOPs for COMSEC activities.
Re-key all circuits as required.
Assist in properly storing, managing, and maintaining accountability within KMI on all COMSEC material and assets.
Ensure prompt and accurate preparation, signature, and submission of account correspondence, message, and accounting reports.
Conduct periodic spot checks to ensure clearances listed are actually held and valid.
Develop and conduct COMSEC training and materials.
What we're looking for
To land this job you will have to have an active Secret.
At least 2 yrs. experience as a COMSEC Manager. Must have direct hands on experience with the requirements detailed with in NSA CSS Policy Manual 3.16 and KMI 5110 Version 1 Dated May 2017.
Must have a strong background in C4I System and Networks and shall be experienced in theory of all aspects of COMSEC equipment and System to include Secure Communications Internet Protocol (SCIP devices, Secure Analog and Data Service devices, SECTERA Wireline Terminal (SWT), Secure Telephone Equipment (STE) and SECTERA VIPER Phone.
Shall be able to clearly articulate COMSEC concerns, including recommended Courses of Actions both verbally and writing, to U.S. and Host Nations senior leadership.
Required to complete KMI operations training provided by NSA/DoD Service sponsored agency.
Contractors will register and arrange to attend the COMSEC Managers Course training within three months of contract start.
CAP, GSLC, Security +CE Certified
What you can expect from us
We'll pay you a competitive salary commensurate to your experience. Graham Technologies benefits package includes comprehensive health and dental care, life insurance and AD&D, 401(k), up to 27 days of paid time off per year, 10 holidays per year, short and long term disability, education/training assistance, referral program and transportation benefits. We also believe in work to life balance and treating our employees as part of the Graham Tech family. We are looking for employees who want to grow in their career and with our company.

About Graham Technologies
Established in 2007, Graham Technologies provides Information Technology (IT) and engineering support services to the commercial and federal sectors. Through Superior IT support services and application modernization, Graham has assisted customers in achieving their respective goals and objectives; increasing their return on investment (ROI); and maintaining efficiency and effectiveness of their IT solutions. Graham Technologies is an equal opportunity employer and all qualified applicants will receive consideration for employment without regard to race, color, religion, sex, sexual orientation, gender identity, national origin, disability or veteran status.

Are you willing to accept the mission?
Sounds interesting? Start the conversation. Tell us what the next step in your career could be.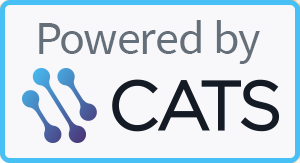 Powered by CATS.