Database Administrator Lead
The Mission
Graham Technologies is hiring a Database Administrator Lead at our customer site at Natick, Mass. We are looking for a candidate to provide primary and backup database administration (DBA) services for all relational databases operating at our customer site

The challenge
Perform database builds, reorganizations, maintenance, tuning, backups, restorations, and query design.
Install and upgrade the database servers and application tools
Perform release management.
Keep database systems patched a
Provide system support documentation for all databases and database routines on all Relational Database Management Systems (RDBMS).
Install approved 3rd party software for applications and developer tools.
Monitor and quickly resolve any connectivity issues on multiple platforms and protocols.
Provide recommendations and alternatives regarding which platform best supports each RDBMS.
Support and administer database application integration with Active Directory to support Single Sign On.
Develop and support database scripts to automate daily routines and provide alerts. Issue database user IDs and passwords.
Develop, field, and support database applications.
Provide database administration support for new and existing tables and other database formats.
Create logical and physical database design.
Create primary database table structure, working in conjunction with application developers.
Create primary objects, working in conjunction with application developer.
Perform file transfers using file transfer protocols (FTPs), loads, downloads, data file manipulation, and data archiving.
Manage multiple RDBMS including Oracle Enterprise Server 11G/12c (and later) and Microsoft SQL Server 2012/2014/2016 (and later).
Support multiple database applications, both custom designed and 3rd party
Ensure that RDBMS systems will be available during business hours on official Government business days
The Contractor shall support the existing Oracle applications in addition to any newly developed applications.
What we're looking for
To land this position you must have an Active Secret Clearance and some working knowledge of the below skills
Five + years of relevant experience in the area of information technology. 1+ year experience leading a team
Working knowledge of Oracle Enterprise Server 11G/12c (and later)
Working knowledge of Microsoft SQL Server 2012/2014/2016 (and later).
Possess excellent communication skills, with an emphasis on verbal and written communications
A+ CE, CCNA-Security, Network+ CE certification required
SQL Server or OCP/OCA certification required
What you can expect from us

We'll pay you a competitive salary commensurate to your experience. Graham Technologies benefits package includes comprehensive health and dental care, life insurance and AD&D, 401(k), up to 27 days of paid time off per year, 10 holidays per year, short and long-term disability, education/training assistance, referral program and transportation benefits. We also believe in work to life balance and treating our employees as part of the Graham Tech family. We are looking for employees who want to grow in their career and with our company.

About Graham Technologies
Established in 2007, Graham Technologies provides Information Technology (IT) and engineering support services to the commercial and federal sectors. Through Superior IT support services and application modernization, Graham has assisted customers in achieving their respective goals and objectives; increasing their return on investment (ROI); and maintaining efficiency and effectiveness of their IT solutions. Graham Technologies is an equal opportunity employer and all qualified applicants will receive consideration for employment without regard to race, color, religion, sex, sexual orientation, gender identity, national origin, disability or veteran status.

Are you willing to accept the mission?
Sounds interesting? Start the conversation. Tell us what the next step in your career could be.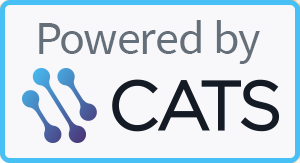 Powered by CATS.