Lead System Administrator (Virtual Environment)
The Mission
Graham Technologies is hiring a Lead System Administrator at our customer site in Natick, Mass. We are looking for a candidate to manage a team who provides system administration and OS support for file, print, and common user application servers, server farms/banks. Includes hardware monitoring.

The challenge
Install hardware, OS, and software for file, print, and common user applications servers, and server farms/banks.
Install, test and verify OS updates, application updates and patches on all common user servers.
Perform system backups for each file, print, and common user applications server.
Monitor system logs, security logs, and application logs for each file, print, and common user applications server.
Provide local touch labor (troubleshooting, repairing, etc.)
Manage network server memory usage and disk storage to include maintenance of hard disk space allocation. Install and maintain appliances.
Maintain configuration management in the implementation of software upgrades. Provide technical expertise and support in establishing a plan/Standing Operating Procedure (SOP) for specific Operation and Maintenance (O&M) routines, improved O&M method suggestions, procedures and conventions. Administer system security to include system access control, anti-virus protection, and remote system patching and general system maintenance. Ensure patching and scanning systems have proper access to servers to support vulnerability reporting.
Ensure that all Information Assurance Vulnerability Alerts (IAVA) are evaluated and applied. Ensure that all systems are compliant with all DoD published STIG's to be used in conjunction with Security Content Automation Protocol where applicable. Perform system backup and recovery procedures for each server. Perform a full systems backup weekly and incremental backups daily. Schedule backups to run during non-duty hours. Conduct backups using Commvault Enterprise Backup software and/or other backup methods as may be directed by the Government such as VMware snapshots, Nutanix Acropolis replication, Veeam Backup, DELL or VMware Data Protection Solutions, etc. Document procedures for backup and recovery in the systems support document. Monitor backups and logs to identify errors/failure and ensure that backups are useable when restore is required. Troubleshoot and resolve issues with backups. Test and ensure restore capability on a monthly basis for each backup method in use, each server and each storage device. Operate and maintain local COOP storage.
Support NSSC users for Tier II support on server-related issues.
Provide server application configuration and administration for mission services to include Solidworks Computer Automated Design (CAD) and Enterprise Product Data Management (EPDM), DOORS, Mathworks MATLAB, IBM SPSS and Sentinel license manager, FM Systems, PTC Pro/Engineer, Minitab, IBM Domino and various Government-owned/Government-operated (GOGO) applications.
Work with database administrator(s) to perform system analysis for implementation of RDBMS systems. Plan for and accomplish continuity of operations (disaster recovery) to include remote and on-site system backup and restoring damaged/lost files and data

What we're looking for
To land this position you must have an Active Secret Clearance and some working knowledge of the below skills
5 years of professional experience in system administration
1+ year managing or leading a systems team.
Experience in Virtual Environment
CCNA Security, Security+CE, SSCP, GICSP certification is required.
VMware certification required.
What you can expect from us

We'll pay you a competitive salary commensurate to your experience. Graham Technologies benefits package includes comprehensive health and dental care, life insurance and AD&D, 401(k), up to 27 days of paid time off per year, 10 holidays per year, short and long-term disability, education/training assistance, referral program and transportation benefits. We also believe in work to life balance and treating our employees as part of the Graham Tech family. We are looking for employees who want to grow in their career and with our company.

About Graham Technologies
Established in 2007, Graham Technologies provides Information Technology (IT) and engineering support services to the commercial and federal sectors. Through Superior IT support services and application modernization, Graham has assisted customers in achieving their respective goals and objectives; increasing their return on investment (ROI); and maintaining efficiency and effectiveness of their IT solutions. Graham Technologies is an equal opportunity employer and all qualified applicants will receive consideration for employment without regard to race, color, religion, sex, sexual orientation, gender identity, national origin, disability or veteran status.

Are you willing to accept the mission?
Sounds interesting? Start the conversation. Tell us what the next step in your career could be.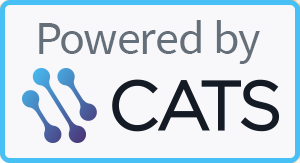 Powered by CATS.