Software Tester (Unified Functional Testing)
The mission
Graham Technologies is hiring a Software Tester (Unified Functional Testing) in Reston, VA. The successful candidate will be directly involved in redeveloping and executing test plans, procedures, and scenarios for unit, process, function, system integration, and acceptance testing

The challenge
Consulting with the development and/or requirements team to coordinate and test applications,
Create automated test scripts
Test existing applications for compliance with upgrades
Ensure new applications and software modifications meet requirements and operate satisfactorily in the system environment
Writing detailed test plans, procedures, and scenarios and document the successes and failures of all executed test procedures and disseminate to the test team to ensure test team has clearly defined processes.

What we're looking for
To land this position you must have an Active TS/SCI with CI Poly and some working knowledge of the below skills:

Bachelor's degree or 4 years of work experience in lieu of degree
Five (5) years of software testing experience
Considerable knowledge of at least one automated performance test tool.
Ability to create automated test scripts proficiently.
Ability to interpret requirements and translate them into precise test cases.
Experience with test procedure development, maintenance, and execution
Familiarity with concepts of web-based software applications
Familiarity with the concepts of Relational Database Management Systems (RDBMS)
Knowledge of the SQL database query language to assess the state of the data before and after test transactions are performed.
Ability to detect, report, and explain defects effectively.
Experience with HP Unified Functional Testing software.
Ability to plan, set goals, and determine strategies for accomplishing results.
Strong interpersonal skills to work with customers and developer
Web-based software development experience using Microsoft .NET is desired

What you can expect from us
We'll pay you a competitive salary commensurate to your experience. Graham Technologies benefits package includes comprehensive health and dental care, life insurance and AD&D, 401(k), up to 27 days of paid time off per year, 10 holidays per year, short and long term disability, education/training assistance, referral program and transportation benefits. We also believe in work to life balance and treating our employees as part of the Graham Tech family. We are looking for employees who want to grow in their career and with our company.

About Graham Technologies
Established in 2007, Graham Technologies provides Information Technology (IT) and engineering support services to the commercial and federal sectors. Through Superior IT support services and application modernization, Graham has assisted customers in achieving their respective goals and objectives; increasing their return on investment (ROI); and maintaining efficiency and effectiveness of their IT solutions. Graham Technologies is an equal opportunity employer and all qualified applicants will receive consideration for employment without regard to race, color, religion, sex, sexual orientation, gender identity, national origin, disability or veteran status.

Are you willing to accept the mission?
Sounds interesting? Start the conversation. Tell us what the next step in your career could be.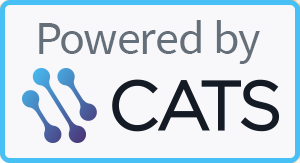 Powered by CATS.